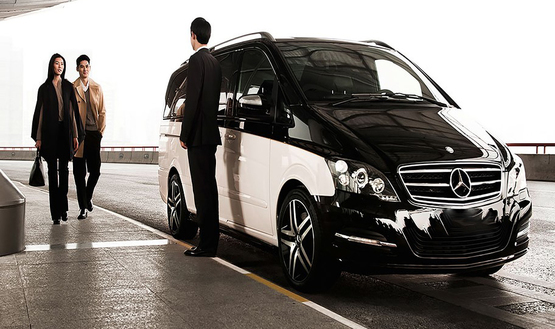 Fixed price to any hotel in Astana.
With our private airport transfer, you don't have to worry a bit. Upon your arrival at Astana Airport, you'll find our chauffeur with your name on signboard who is waiting to pick you and your luggage up, and directly take you to your preferred destination. Even if your flight is preponed or delayed, you don't have to worry – we will check your flight status online and will still be there to receive you upon your arrival.
Fixed price to any hotel in Astana
Number of travelers (children included) 
Number of luggage
Type of car
Price per car, KZT (USD)
1-4 passengers
3 standard size bags maximum
Sedan
30
Book
5-8 passengers

6 standard size bags

maximum
Minibus
50
book
9-12 passengers
Any
Minibus
60
book
13-16 passengers
Any

Minibus

100
book

17-20 passengers

Any

Coach
150
book
20-40 passengers

Any

Coach
180
book
The price is fixed for car. We do not charge any prepayment through web-site. You should pay the amount according to your order to driver by cash in national currency tenge. The USD price in brackets are showed as indication of exchange rate (1 USD= 320 KZT). You can change money or withdraw from ATM in Astana airport/ city/ at your hotel. Just say to driver that you need to change money or withdraw from ATM.
The rates of transfer Astana City to Airport are the same.
BABY / CHILD SAFETLY
If you are travelling with young children or toddlers and do not want to bring car seats over on the plane, you should ask us to supply the necessary safety seats. The law in Kazakhstan states that children must be carried in special seats.
Minivan Upgrade for Additional Luggage
If you are sharing a ride with 3-4 people but have more luggage, then a sedan might not be the best option for you. It would be more convenient for you to upgrade to minibus.